Memorial Day Camping Trip
OK, now that the
ugliness is behind us (see post below),
we can get back to living, and enjoying doing so.
There really isn't a lot to tell about our camping trip other than the fact that, while we planned to hike and do other things, we ended up just sitting at our site and enjoying the peace and quiet and fresh air and sunshine. We did get out to the Old Indian Village, but that's about it.
Here are some pictures: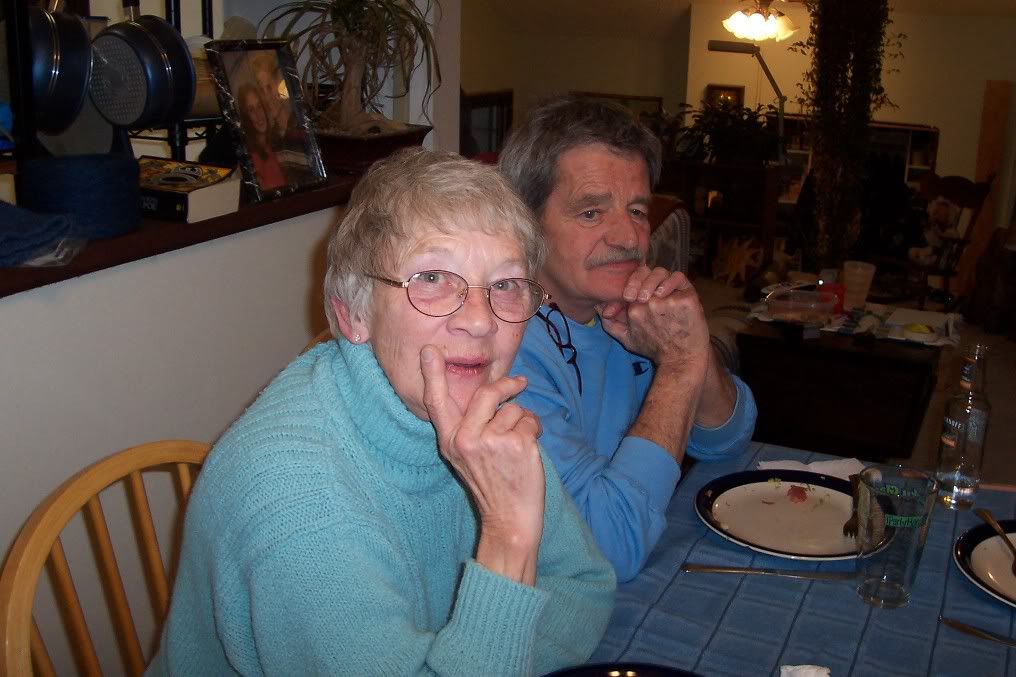 My Aunt Wanda and Uncle Bob. They're both 72 years old, but don't let their age fool you. Wanda can outwalk, out garden, and out anything a lot of women half her age, including me.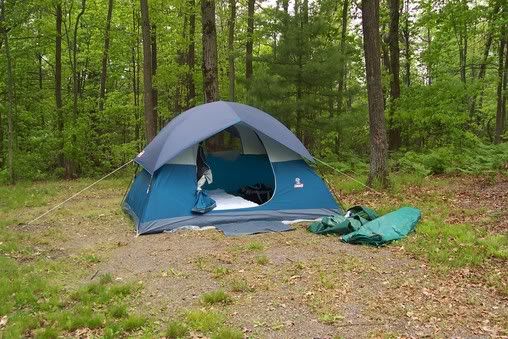 This is actually a 4 person tent, if you can believe it. We had an air mattress in it, and stowed some of our gear inside, and found it to be just way too small. We've since purchased a bigger one and will use the smaller one to stow gear, or have guests (if we're so inclined).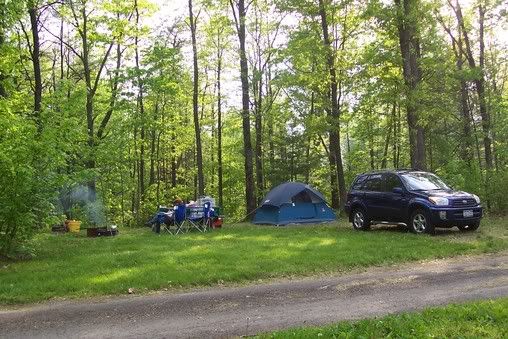 This is our site, set up and ready to rock and roll. Note how beautiful my little RAV4 is. I've had it for 3 years and still just love to look at it. But, I digress... This is what we wanted -- "roughing it" camping, without all the amenities. I don't get it when people say they're going "camping," and they bring gazebos, camp kitchens, generators, and stuff like that. What's the point? In my opinion, that's not camping. Why haul all that shit from home, set it up outdoors, and do exactly what you'd do in your house? It's wannabe camping. But, that's just my opinion. Even the folks in the pop-up next door did everything other than sleeping in true camping fashion.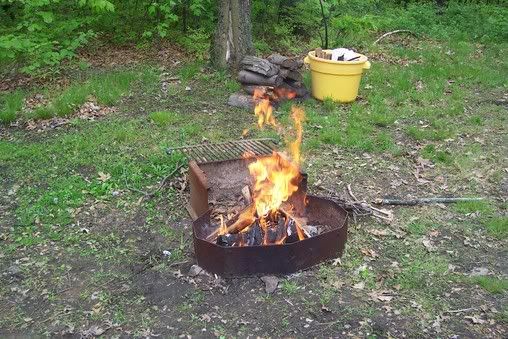 OK, so, I had a bit of a Tom Hanks moment, and stood over the fire I'd built from twigs and leaves and pronounced myself queen of my domain. And, if you must know, yes, I danced around the fire while doing so!
And the wonderful thing was that the only major decision I had to make at any given time was whether I was going to put another piece of wood on the fire and, if so, how big.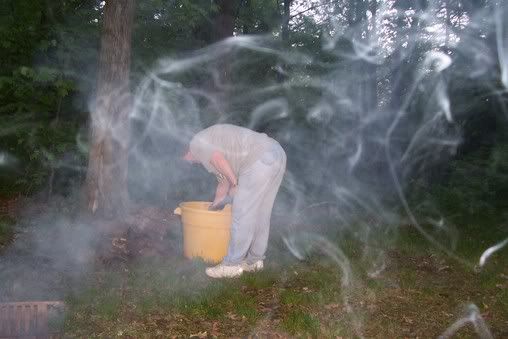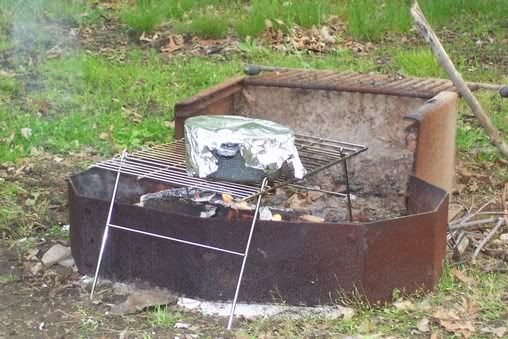 We cooked everything over the wood fire except for coffee the last morning, which we prepared on the camp stove for the sake of time. That first night we had hamburgers and hots, but the second night, Lisa prepared venison steaks, potatoes, onions and peppers in aluminum foil bags, just tossing everything into the bag and then on top of the fire. It was frickin' AWESOME! We enjoyed bacon and eggs and toast for breakfast, all done over the fire using a camp griddle. Everyone should know how to cook over a wood fire. Shoot, with the cost of natural gas and heating oil, it might become a necessity!
The gypsy moth caterpillars were everywhere, and I mean everywhere. When we broke camp, we found them inside the sleeves for the shock poles on the tent. And, their doo-doo was all over my RAV4.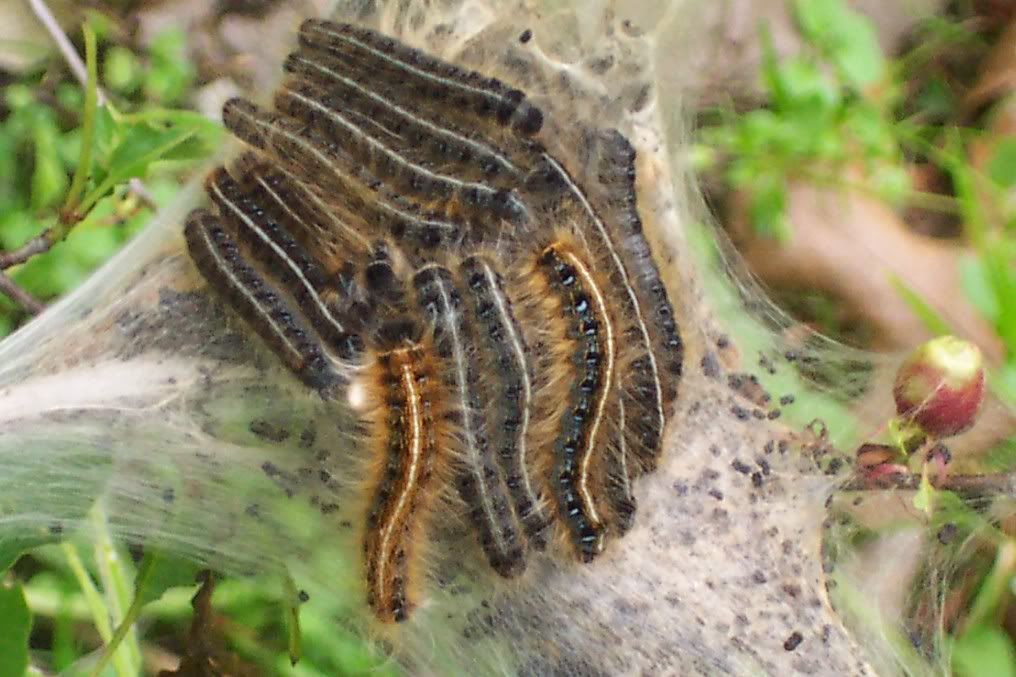 Memorial for Gen. John Sullivan and commemorating the battle at Newtown.
For anyone who has in their head that New York is one big concrete state, this should put that to rest:
This is a tree that grew around a vine that had encircled it, girdling the tree.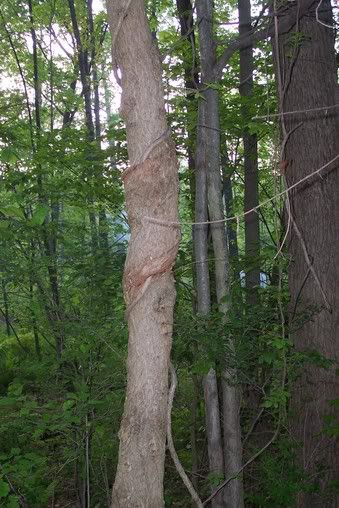 The morning sun, and sunset in the trees: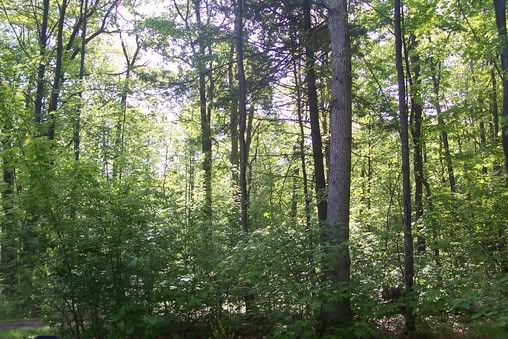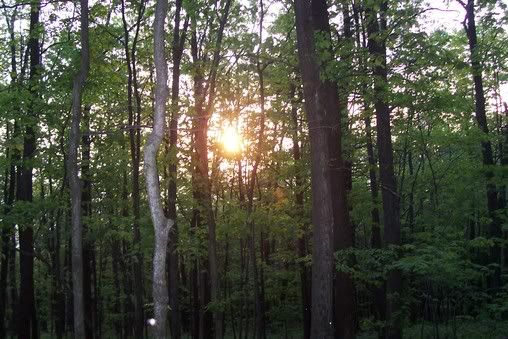 A replica of an Indian Village -- Click on the thumbnails to view: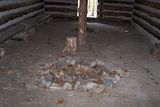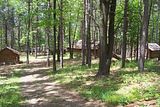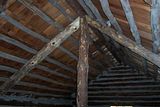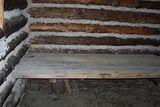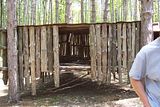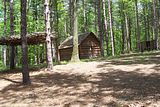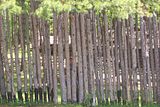 One of the hiking trails we explored a bit: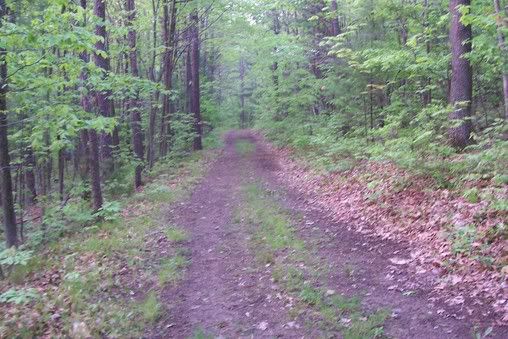 This is one of New York State's best-kept secrets, if you ask me. It's quiet. It's away from the hustle-bustle of everyday life. There are miles and miles of hiking and biking trails. They even have pavilions, equpped with fireplaces, for large gatherings.
Just looking at these pictures, almost two weeks later, still makes me grin.